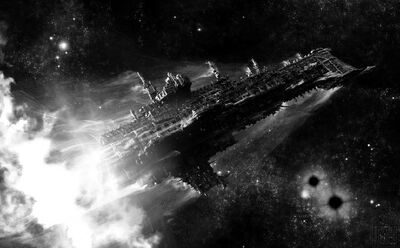 Welcome to the Privateer Quest Wiki
Edit
The adventures of the upstart pirate Captain Percius Aurex and his crew in Sector Corgus and Sector Deus.
Who knows what the past will bring for the Corgus Sector...
Formerly the whacky adventures of the rogue techpriestess Elesh Phryx and her pirate crew.
Active Surveys
Edit
Next Thread
Edit
Barivia continues. Ded Quest, ded thread! http://boards.4chan.org/qst/thread/1951449
ROIT 'ERE YA GROT http://twitter.com/MachineSpiritPQ
Percius Aurex's Lexicanum [PQ II, M.41]
Edit
Assets:
Elesh's Lexicanum [Original PQ, M.43]
Edit
Elesh's Assets:
Edit
Corgus Sector:
Edit
Systems
Factions
Known Xenos Species
Warp Anomolies
Meta Zone
Edit
Other Fun Links
Edit
Chapter Quest - Command a chapter of the Emperor's Finest or participate in one of several side stories!
House and Dominion - The Adventures of Sonia Reynard in the war against the pirate warlords. Aww shit, son. We fight Neeran now and they're crazy mofos! Slow Typing Guy's crazy little universe.
Spess Muhreen Quest - Adventures of a Blood Angels Successor, run by New Canadian Empire.
Latest activity
Edit